This is how the colored Products can get loaded into containers after importing.

Blue Product can load as defined, Orange as defined or turned, Purple on their sides, red on their ends, and yellow can only be loaded turned, on their side turned or on their back turned.

Map ORIENTATIONS field to the Orientations column before importing in the Flexi Import window
The dropdown menu above the Orientations Column in Flexi Data should be mapped to ORIENTATIONS.
Here is the example of the Excel file above with ORIENTATIONS mapped.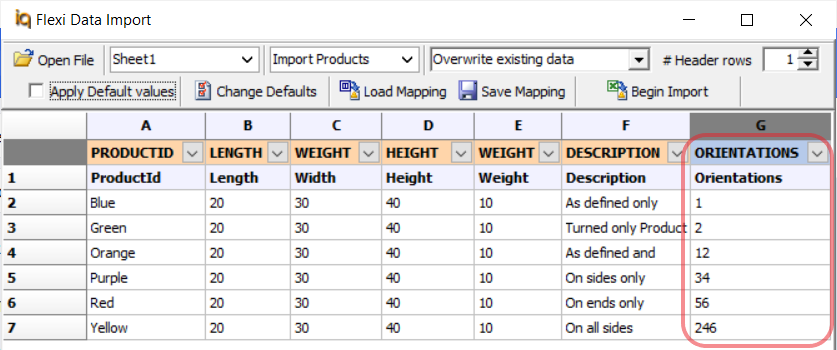 Here is where the Custom choice is selected for Allowed orientations of each Product above after they are imported.


The following is how each of the imported Products have their Allowed boxes checked for Custom orientations along with an illustration of how they can be loaded.
Blue Product can only be loaded As defined (1):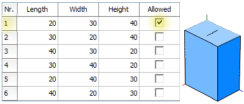 Green Product can only be loaded Turned (2):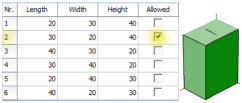 Orange Product can only be loaded As defined or Turned (12):


Purple Product can only be loaded On Sides (34):


Red Products can only be loaded On Ends (56):


Yellow Products can load Turned or Turned On Sides or Ends (246):